Earn up to $1,700 per referral, every year
Become an affiliate partner and earn recurring commissions by sharing the power of Thinkific with your audience.
BECOME AN AFFILIATE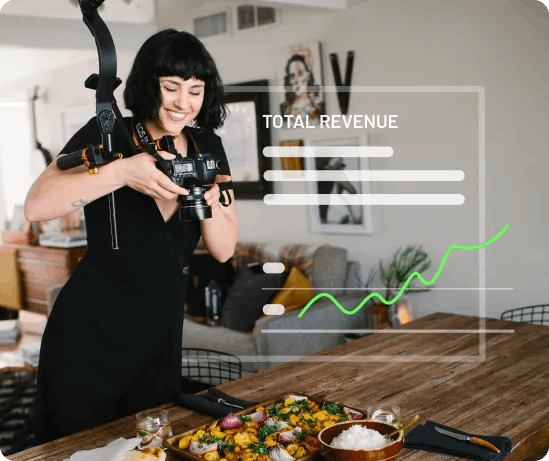 Your Thinkific Affiliate Perks
30% lifetime recurring commission on all monthly or annual paid*
Just sign up to get your unique referral link and start earning. *Plus plans receive a different commission structure.
90-Day cookie period
If someone clicks your link and signs up within 90 days, you get the credit.
Ready-to-go creative and promotional content
We make it easier to reach your audience so you can start getting referrals.
HELP YOUR AUDIENCE BUILD THRIVING LEARNING BUSINESSES
You're an ideal candidate for the Thinkific affiliate program if your audience consists of...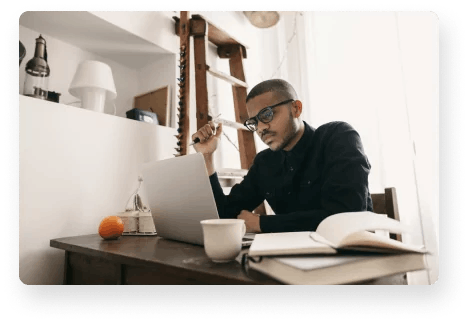 Content creators
with skills and knowledge to share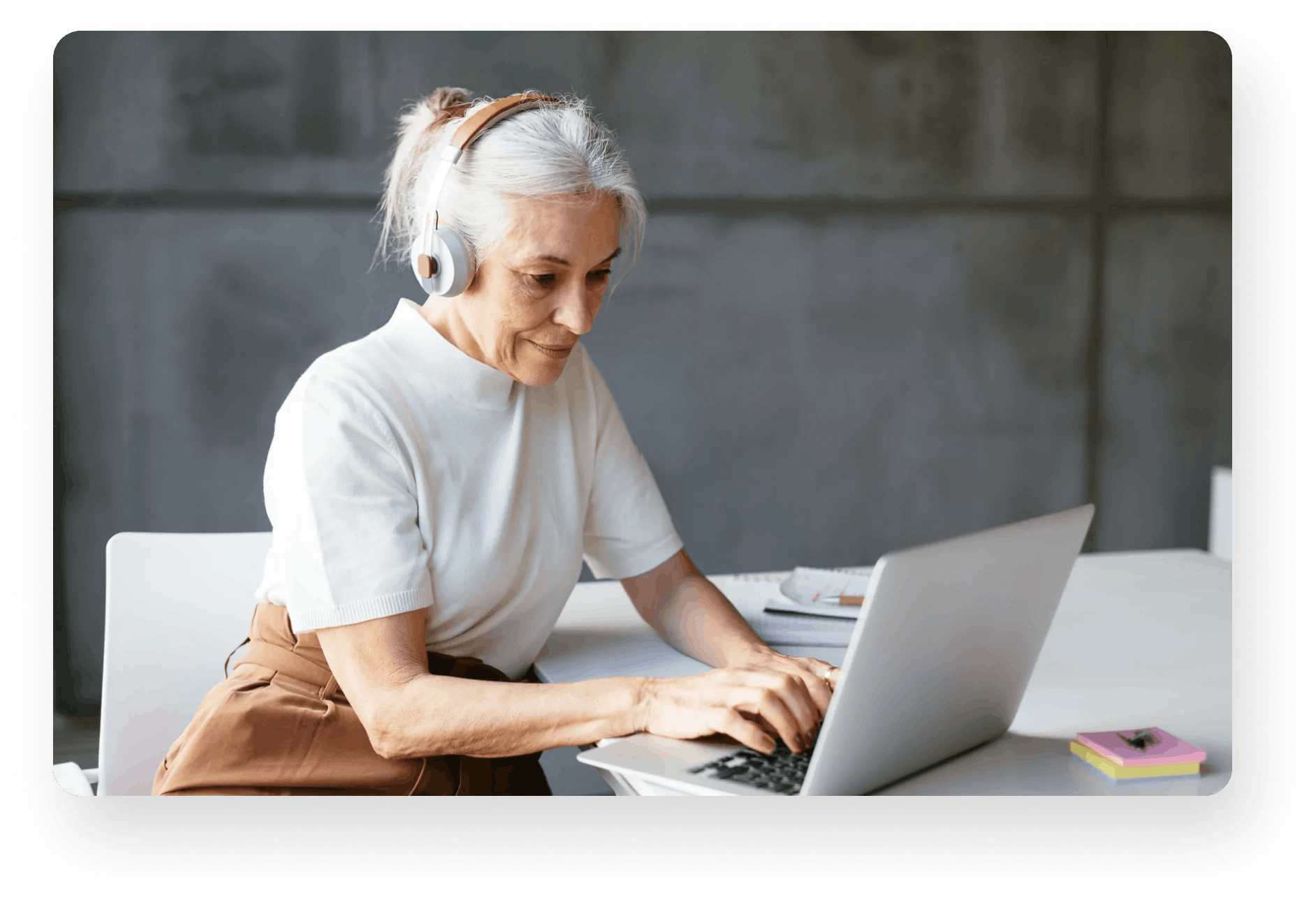 Business leaders
who want to create courses for customers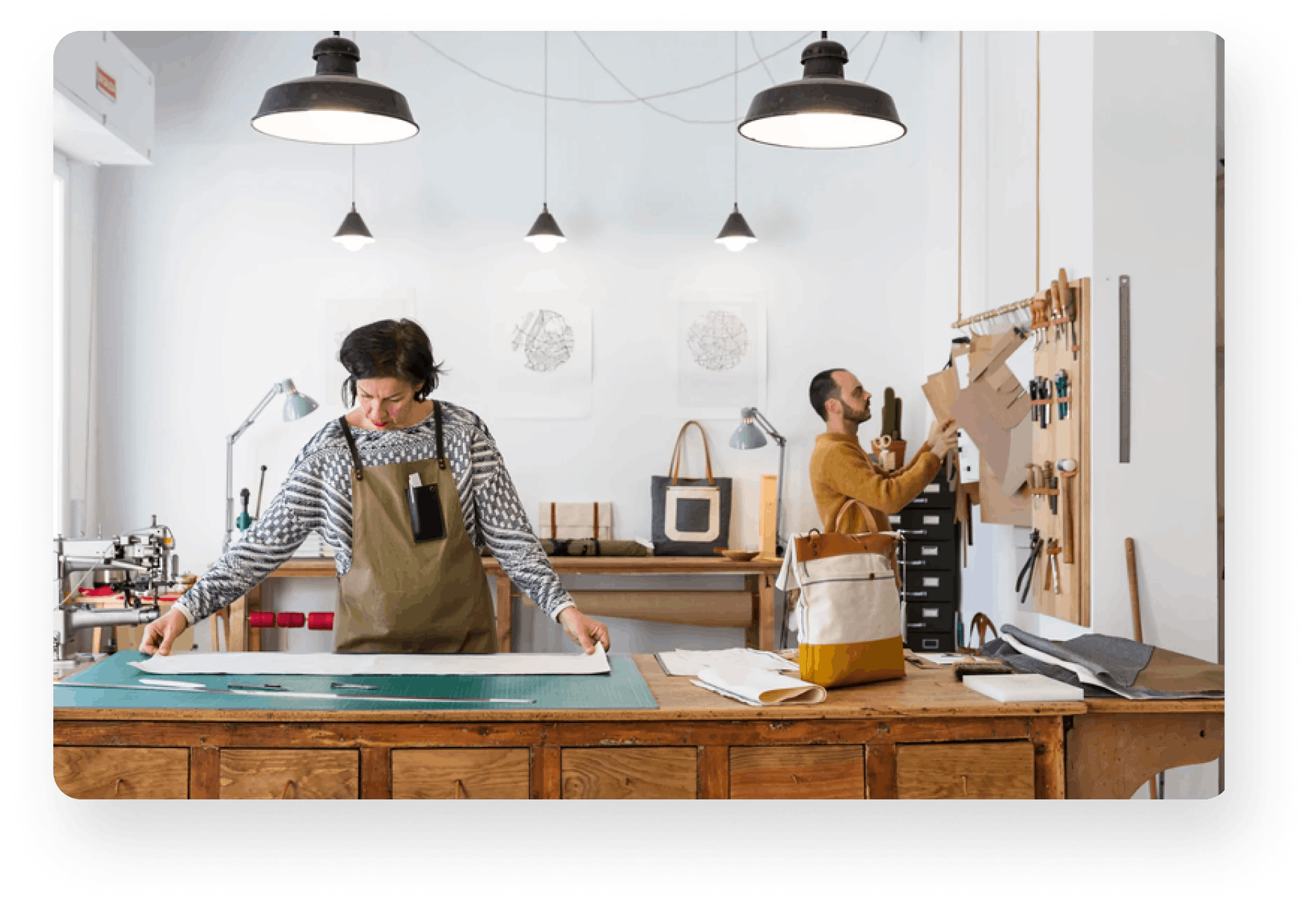 Entrepreneurs
who want to add new revenue streams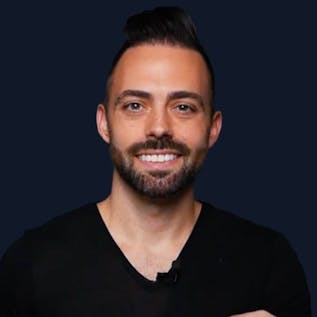 "Thinkific's affiliate program is one of my favorites because of its great commissions, strong conversion rates, and super helpful affiliate team. Not only are they the best online course platform, but they also have one of the best affiliate programs in the SaaS world today."
Adam Enfroy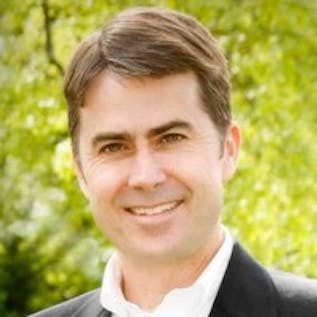 A Thinkific review was one of the first pieces of affiliate content I posted on Learning Revolution, both because it's a great platform and because the company does a better job than any I have worked with in actively supporting its affiliates.
Jeff Cobb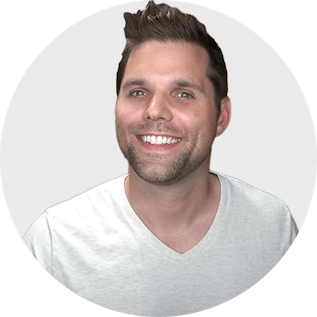 Thinkific is one of my favorite affiliate programs as they not only have a great platform but have a recurring and high-converting program as well. I've compared Thinkific vs Teachable as platforms (Thinkific won) and when comparing affiliate programs, Thinkific is again a clear winner.
Ron Stefanski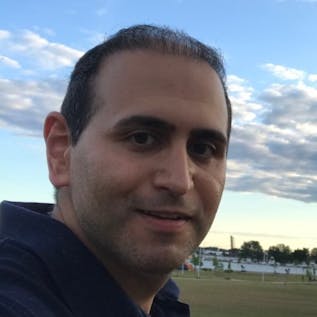 I enjoy creating courses on Thinkific, so becoming an affiliate was a no-brainer because I genuinely love the tool. It's a brilliant way to generate passive income! Thinkific has never let me down, and its affiliate program is only taking me higher.
Sam Soley
Referrals & Links
If there is a different link on Thinkific that you would like to create a Custom Link for, simply message the team:
Which link you would like created
What you want the link to look like
We offer up to 3 new complimentary custom links that we can create for you.
When you become a Thinkific Partner, you'll receive access to your default Affiliate link, which we send to you via email. You can also access your link under the PartnerStack dashboard under Links.
The default link will go to https://partners.thinkific.com/omf/. You can also enable the Recommended Links that you can use to share instead. For example:
https://www.thinkific.com/pricing/: This link goes to our pricing page. Best used when your content compares different plans.
PartnerStack is the Affiliate platform we use to run the Thinkific Partner Program. You can always visit your dashboard on PartnerStack to access your links, referral activity, your payouts, and also reach the Thinkific Partnerships Team anytime via message.
Everyone that visits Thinkific through your unique referral link is tracked via a browser cookie that lasts 90 days. If they return any time within the 90 days and sign up for Thinkific, you'll be credited as the referee. If they click the referral link again, the 90 days restarts. Important note: if they click on another affiliate's link, the cookie will no longer track for you. Make sure your referrals use only your link so that you get credited properly!
If your referral doesn't use your link, we can't track that referral for you and thus you won't get properly credited! Make sure that you are ensuring your referral uses your link so that you can receive commissions!
Payment
You can keep track of your payouts under the Rewards & Withdrawals section in your Partnerstack dashboard. Rewards are paid out after the 13th of each month, after we verify the referral.
You can choose how to get paid for your commissions. You can connect either Paypal or Stripe to your account in order to cash out your payments. Keep in mind that there you need a minimum of $25 in order to cash out your payment.
If you notice that you didn't get paid, here are some things you can do to troubleshoot what might have happened.
Go to your dashboard and visit the Referrals section
Check the status of your referrals
If you notice something is off, you can check with the person you referred to see if they used your link to sign up
In most cases, the biggest reason why a referral isn't tracked is because the person referred didn't actually use the affiliate link. In these cases, we cannot properly attribute the referral to you.
Now, if it appears that the referral did track correctly on your dashboard but it's not showing properly under Rewards & Withdrawals in your dashboard, you can inform the team by sending us a message.
We'll reward you with 30% of the recurring revenue on your referrals for as long as your referral is a paying Thinkific customer. Note: Plus plans receive a different commission structure.
Keep in mind that you only start earning once your referrals become paying customers of Thinkific. If your referrals sign up for a 1-month free trial of a paid plan, you can start earning commissions after 30 days. If your referrals sign up for Thinkific's free plan with your link, and upgrade to a paid account right away, you can earn even sooner!
Promotion
You can promote Thinkific to your audience according to your existing channels. For example, here are a few great places to start:
Your mailing list
Your social media channels (Facebook, LinkedIn, Twitter, YouTube, Instagram etc)
Your website
Your blog
Your communities (in-person and online)
Your friends and family